Santini Private Dining
Behind a Wizard of Oz-like curtain, lies a great and powerful dining room. Available for private feasts for up to 36 guests, the bright and spacious Santini Semi-Private Dining Room is where sophisticated sit-downs evolve into unforgettable moments in time. Eat like a king in a room fit for an artist. Opt for a two or three course Feasting menu designed to taste the very best from the Santini Grill Menu.
Feasting Menu – Breakfast Menu
Other Packages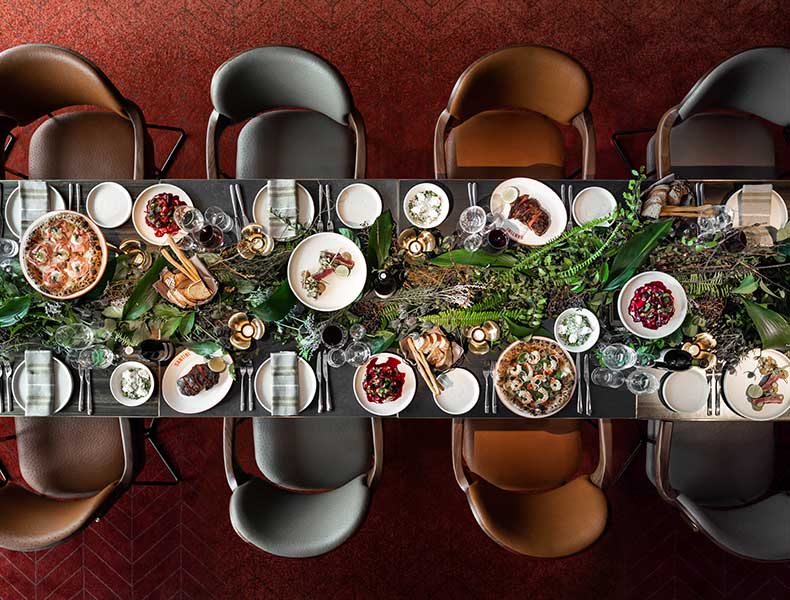 Santini Group Table Dining
The Santini menu lends itself to gatherings with friends and like-minded associates. Contact Santini to make bookings of 10 or more.
Choose to indulge in the two or three course feasting menu our Executive Chef Charlie Vargas has selected to offer tastes of all the favourite dishes of Santini.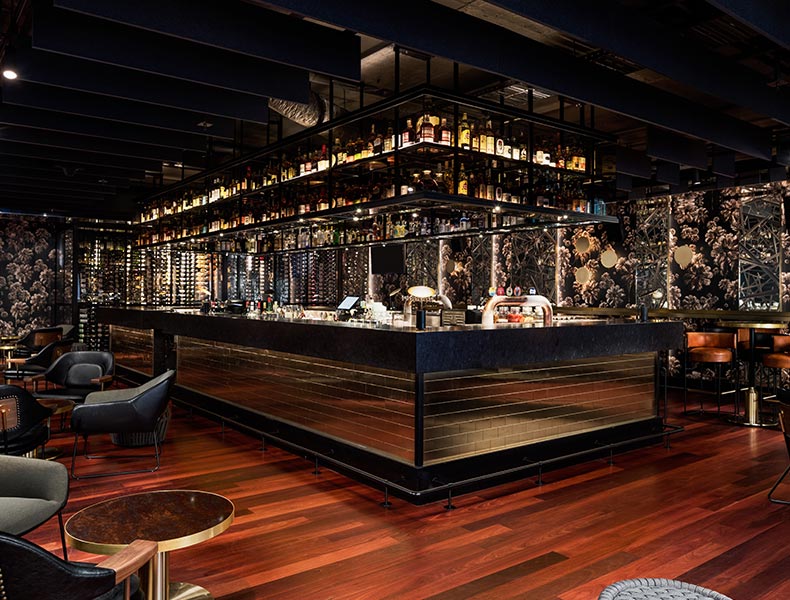 Santini Bar Group Bookings
Every hour is cocktail hour at Santini Bar. Nestled on the first floor with Santini Grill, this downtown hideout is available for group bookings and cocktail parties in designated areas for 20-40 guests.
Moody and intimate, time flies within these walls. Don't be surprised if you stay longer than expected, perched on a leather-bound seat, swirling a glass of something nice from the Italian-inspired wine list or an artisanal take on a classic cocktail.
Exclusive use on request for 100 guests.
Location
First Floor, 133 Murray Street, Perth WA 6000
Call or Email us